Global Catalog
By default the catalog module will display a frontend list of all the available courses, and users will be able to self-subscribe or buy courses, depending on each course status and settings.
Activate the catalog
You can activate the catalog view by enabling the "Course Catalog" label in:
Admin > Settings > Elearning Configuration > User Area LMS
Catalog Settings
The behaviour of the catalog module can be configured in
Admin > Settings > System Configuration> Settings > Elearning
Frontend View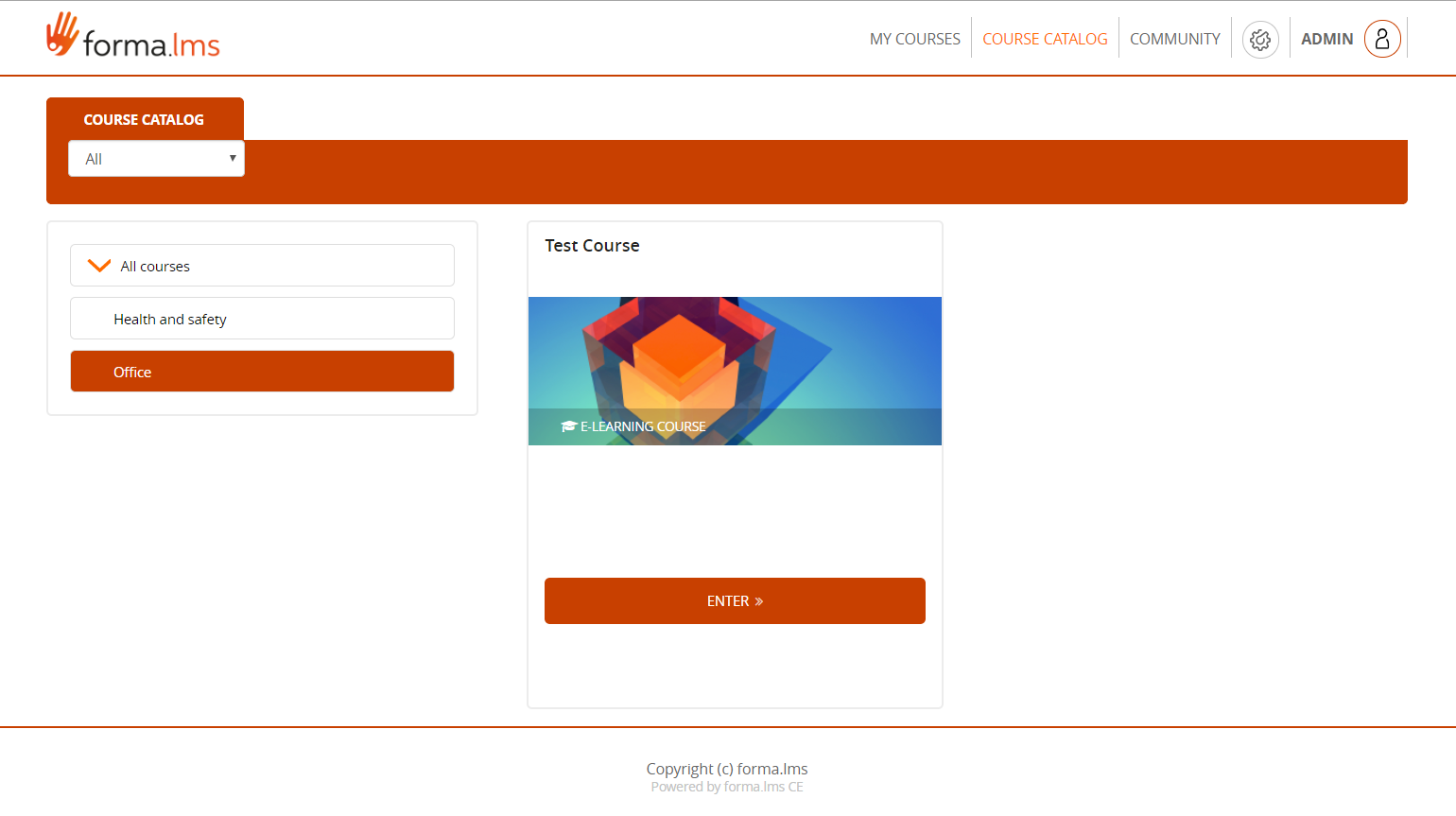 Multiple Catalogs Management
Multiple catalogs Management features are located under:
Admin > Elearning > Courses > Catalogs

Add Courses
Use this feature to assign courses to this catalog
Assign users
Use this feature to assign users that will be able to view this catalog. You can select:
Multiple individual users
Orgchart nodes
Company roles
Subscribe users
Select users to be automatically assigned to all the courses in the selected catalog
Frontend View
If you use multiple catalogs, each assigned to a node or branch, each user will be displayed the catalog related to the node he is assigned to.