The "Global Newsletter" feature will let you send massive emails to all or a selected group of users.
It is available under:
Admin > Contents > Newsletter
This features is available only to platform superadministrators and administrators, and works in three basic steps:
Compose your email
Select the recipients
Send the email
NOTE
if you need to send email only to a specific course users, check the Newsletter and Anouncement features in course management
Compose the email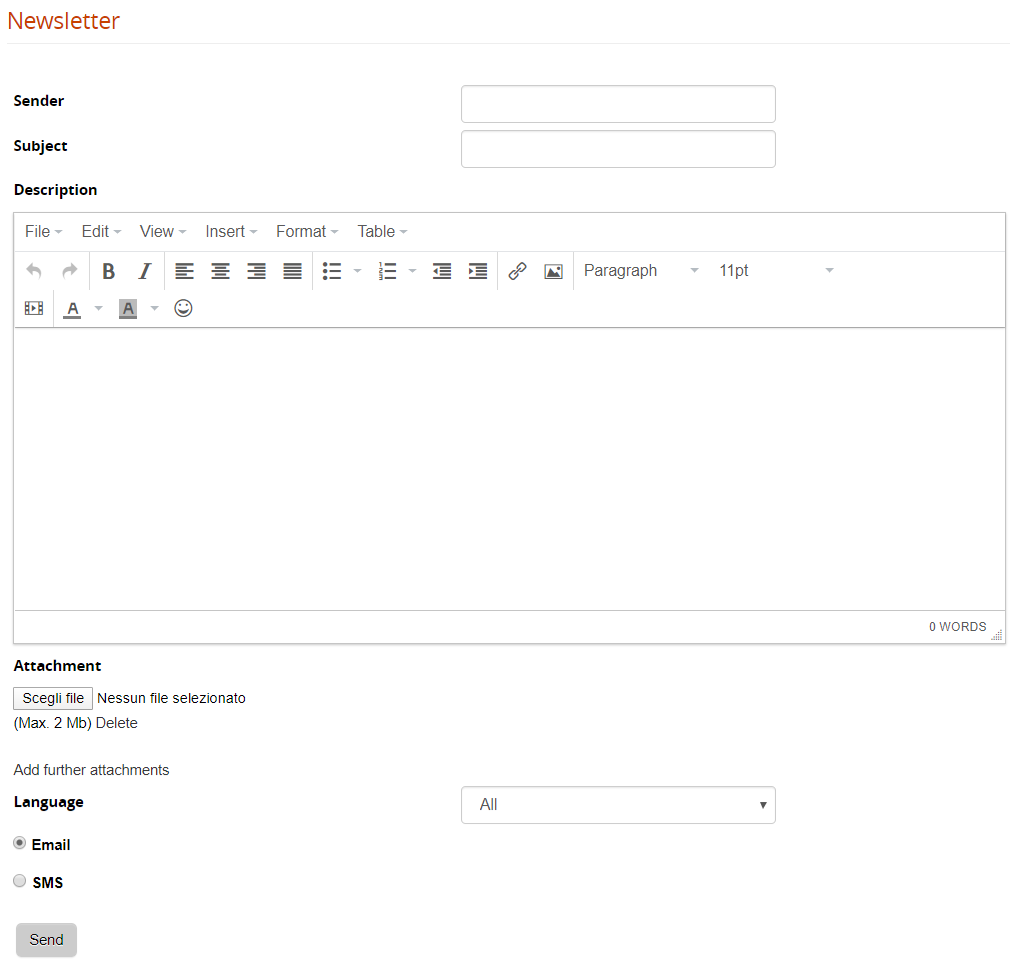 Sender: this field will be used as "reply-to" field. To avoid anti-spam and server security systems, the platform will send the emails with the defaul email and smtp setting.
Attachment: One or more attachments may be included in the newsletter.
Email/SMS: The communication can be sent by both e-mail and SMS. For SMS, an SMS service provider must be configured through the plugin system.
Language: choose wich users should receive the email based on their profile language
Once you click the "SEND" button you will be prompted to choose which users to send the communication.
Select the recipients
The system will open the user selection page letting you select either:
Multiple single users
Massive select all users from some org-chart nodes
Massive select all users in a group
Massive select all users by company role
Click "Save Changes" to proceed to the last step
Send the email
As a last step, the system will present the number of selected users, click "SEND" button to push your communication out.

To avoid server anti-spam filters, the system will automatically split the massive mailing in multiple blocks of recipients, with a pause in seconds between each block.
You can configure values for blocks and pauses in advanced configuration settings